Bersarin Quartett in London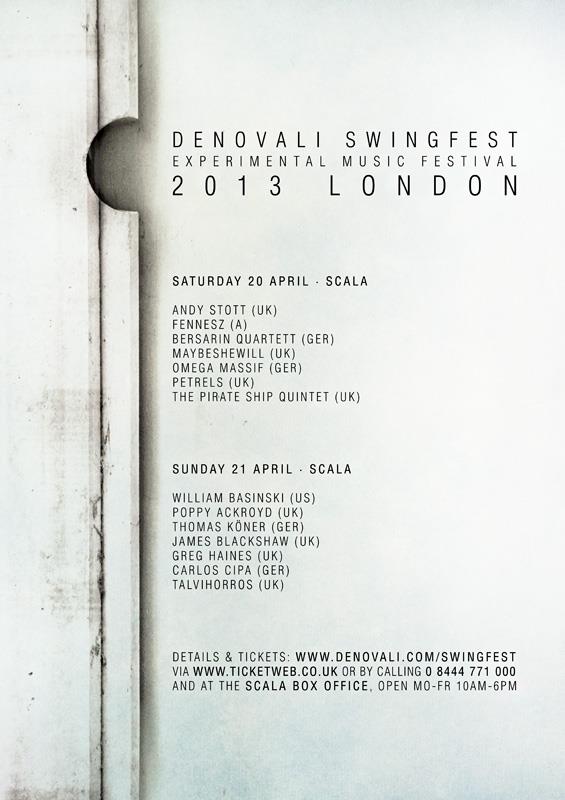 How do you approach a live show and what can we expect from your forthcoming appearance at the Denovali Swingfest in London? Who will you be playing with and how do you develop the interaction with other musicians on a live set considering that the albums are composed entirely by you with no guest musicians?
In London I am playing with a drummer (Benjamin Kövener) and a bass/guitar player (Patrick Brakowsky) [please check out there solo projects at ageofdelay.bandcamp.com.] I am very happy to have found some really good musicians who are feeling comfortable with such a live set-up. For a Bersarin Quartett concert I feel it is important to have some live elements to accompany the electronic layers – it is not really important how many people are on stage. To be honest, even the stage is not important. It is all about the sound. Close your eyes … and hopefully you enjoy the live interpretation of the BQ studio albums.
Also, you will be playing before Andy Stott in London, whose label Modern Love you have been very appreciative of. I am assuming this is not a simple coincidence. Any chance of you two working together in the future?
It is really awesome to share the stage with such great artists like Andy Stott. I like his and his label's music very much. I really love this intense deepness, the wall of subsonic sound, and the organic technoid dirt … maybe the music of Bersarin Quartett tries to find to many harmonies – so it would not fit very well for collaborations … but who knows … In the first place I am really looking forward to us all having a good time at this great festival – and there are good reasons for this to come true.
Finally, are the hills alive with the sound of Münster and what are you currently working on?
Yes … the sun is shining through the window of my small office – but the sun can´t fool me: it's freezing cold outside. Tomorrow I will prepare an ambient dj set for a Piano Interrupted concert here in Münster. (These kind of concerts are quite rare in my city.) And I am looking forward to the easter season … maybe I will produce some music, meet with friends, sleep …
---